There is no sporting event like the Randox Health Grand National. This annual horse race, which was first staged in 1836, comprises of a massive field of 40 runners.
But that's not the only feature that sets it apart from the Kentucky Derby, Melbourne Cup, Breeders Cup and a heap of other high-profile races at major horse racing Festivals. Staged at Aintree Racecourse, close to Liverpool and the home of the Beatles, this is a totally unique contest.
That huge number of horse and jockeys are asked to race over a marathon four miles and 500 yards – that is almost seven kilometres. The race should take a little over nine minutes to complete.
Some might suggest that's not a particularly fast time, and they are right. But, then again, they are not factoring in the 30 obstacles the horses will have to jump in their quest to win this famous race that features a £1 million (US $1.3 million) purse.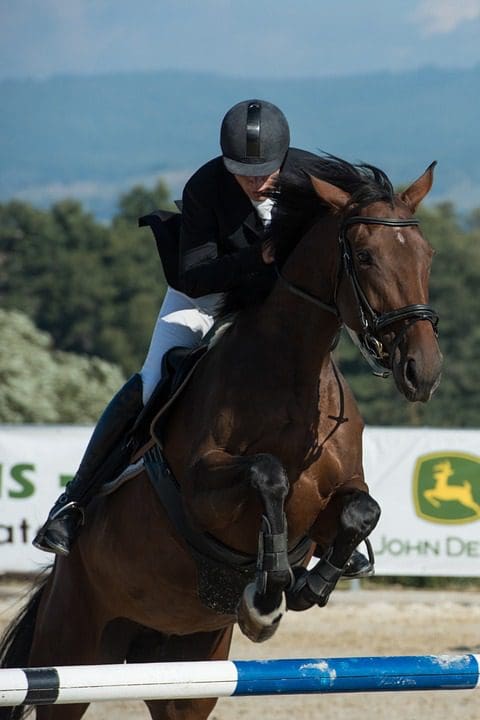 That's right, 30 obstacles which range from an athletics-style water jump to the goliath Beechers Brook which stands 6ft (1m 83cm) on its landing side. Another renowned fence on the Aintree circuit is The Chair.  The Chair is 5ft 2in in height but there is a 6ft wide ditch on the take-off side. This obstacle was the site of the Grand National's only human fatality when Joe Wynne lost his life in 1862. Remarkably the Grand National course has changed very little since the race was first staged albeit there was a stone wall which was removed in Victorian times.
Possibly the most famous obstacle is the Foinavon Fence. It is a relatively small and ordinary fence (just 4ft 6in high and 3ft wide) but it earned infamy in 1967 when there was a massive pile-up and only one horse, Foinavon, managed to scramble over it.  He went on to win at odds of 100/1. He's now described as a 'Grand National legend' as is Red Rum who won the race three times and finished second on two other occasions in the 1970's.
Of course, being a horse race, the Grand National is a betting spectacle and most British households will place a bet on the race. That's because the 'National' is a British tradition, akin to the Melbourne Cup in Australia when everyone places a bet and has a fancy for the big race. Most simply choose favourite names and lucky cloth numbers.
However, others will seek some professional guidance for the best free bets for Grand National 2019 relying on form students and analysts to pinpoint the most likely winner and placed horse. It is no simple task with 100/1, 66/1 two 33/1 and a pair of 25/1 winners during the past ten years. This year the mantle of favourite will probably go to the Irish-trained Tiger Roll who won the Grand National in 2018 so will bid to become the first back-to-back winner since Red Rum in 1974.