Whether you're gearing up for summer or simply need a pair of new shades, shopping online for sunglasses is a solid option. Many people might be reluctant to shop online for shades, and this hesitance makes sense for many reasons. First off, you might be concerned that you won't have the chance to try on your shades to see if you really love them or not. 
On the other hand, you might also be concerned about whether you can conveniently return your sunglasses or whether you'll have the ability to choose the correct frames and lenses based on your specific needs. 
As you'll soon discover, most of these hurdles aren't as troublesome as you might think. New technology and online features make shopping online for sunglasses easier and more convenient than ever before. These days, it's just as easy to find a pair that you love online compared to an in-person shopping experience. If you're curious about how the online marketplace has evolved to make this process more streamlined over the years, here are a few major talking points:
Virtual Try-On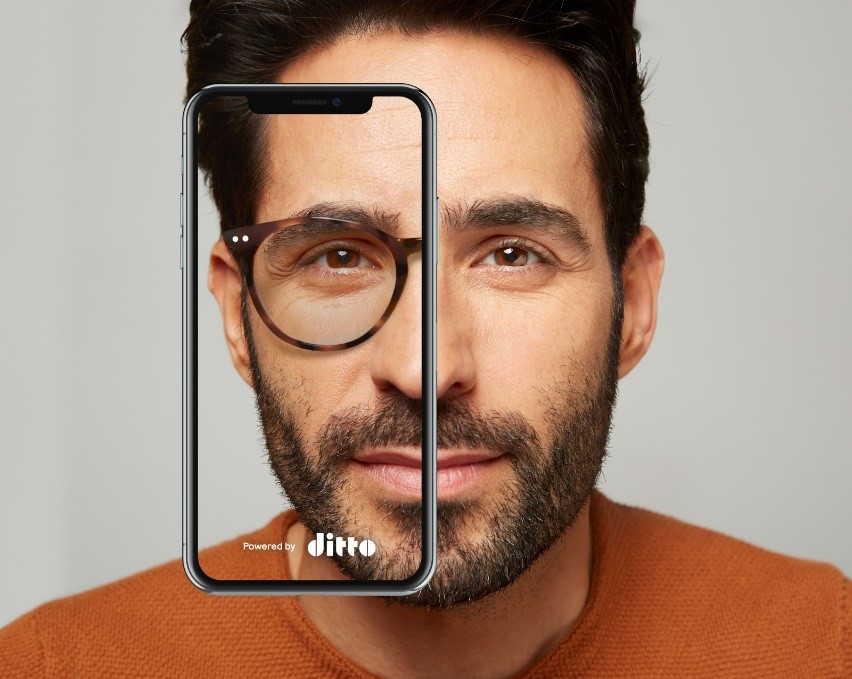 Otherwise known as VTO, Virtual Try-On is a new feature that makes finding the right pair of sunglasses a total breeze when shopping online. As the name implies, this feature allows you to upload an image or video of yourself, and then view your chosen pair of sunglasses realistically superimposed onto your face. It's the same as trying on a pair of shades in the mirror. 
One of the most advanced examples of this service is the SmartBuyGlasses Virtual Try-On feature. Working in collaboration with a tech start-up called Ditto, SmartBuyGlasses has devised a unique system that allows you to see yourself wearing over 14,000 eyeglasses or sunglasses from 180 designer brands. 
One of the most interesting aspects of this feature is that you can see how your chosen shades look from multiple angles. You'll be asked to upload a 5-second selfie video where you'll turn your face a full 180 degrees. You only need to upload the video once, and afterward, the app automatically shows you what you'll look like when wearing any of SmartBuyGlasses' frames. One of the best things about this feature is that you can view yourself wearing the shades in profile and "front-on" angles. 
Facial analysis
Also, the app automatically analyzes your facial shape and suggests frame types that will naturally flatter your visage. Of course, you can still choose your frames based on your personal taste, but this feature replicates the experience of speaking with an expert in a store who knows how to match you with the most flattering shades. 
All in all, Virtual Try-On is one of the best parts of shopping online for sunglasses, and it all happens from the comfort of your own home. Having the ability to try on shades virtually is a major breakthrough, but using an advanced algorithm to narrow down your options is also a plus. After all, it can be all too easy to spend hours searching through thousands of sunglasses online before finding something you're looking for. When you let the app suggest shades for you, this entire process becomes much more streamlined. 
Huge Selection

Another major benefit of shopping online for sunglasses is the incredible selection you'll enjoy. Even the most extensive in-person stores cannot compete with the vast database of options offered by online sunglasses companies. While you might be forced to hop from store to store to find something you're looking for in the "real world," you can view all kinds of different shades online with a few clicks. 
A wider selection means that you're more likely to find a pair of shades that you genuinely love. In contrast, you might end up "settling" for a pair that you're not crazy about when shopping in person.  Simply because you haven't been exposed to all the possibilities. You can let your imagination run wild when shopping online, especially if you're looking for styles that are a little bit more daring and rare. 
Great Deals
Generally speaking, shopping online is also an excellent option if you're hoping to save a little cash. Sure, brick-and-mortar stores have their sales, but sometimes websites are a little more generous in terms of discounts and deals. Besides, it's easier to compare prices online and find the lowest possible prices for your chosen pair of shades. 
Some sites will even promise to match prices that you find elsewhere. Which will ensure that you'll always get the lowest price possible. You might also want to sign up for email newsletters or follow certain online outlets on social media.  They will often share coupon codes and other exclusive deals through these channels. 
Free Returns
Another major plus for online shopping is the fact that you'll almost always enjoy free returns. Even with Virtual Try-On, you might decide that you don't like your new shades after receiving them. If that's the case, most sites make it easy to return your sunglasses so that you can try something else. These sites recognize that shopping online isn't always a foolproof experience, and that's why they aim to make it as convenient as possible as you search for a pair of sunglasses that you truly feel good about wearing. 
Check Out Online Shopping Guides
Something else worth mentioning about online shopping is that there's tons of useful information out there that'll help you pick shades that fit your personal requirements and tastes. Even the most knowledgeable store attendants won't be able to provide you with the wealth of information that you'll find online. 
Using this information, you can discover everything you need to know about the construction methods of certain frames, the benefits of different styles and shapes, and much more. You can learn about your options for nose pads, temples, and much more. Some sunglasses brands are using cutting-edge technology these days. Sometimes, online research is the only way to stay informed about the latest and most impressive new features for sunglasses. 
Featured Image by Pexels from Pixabay